We offer Phase I and children's braces, schedule a new patient visit to find out if your child is ready to start.
Whether you want a smile makeover, or a few tweaks, we have a solution for you with traditional or clear braces.
Invisalign is a good option for the on-the-go person that discreetly wants to straighten their teeth.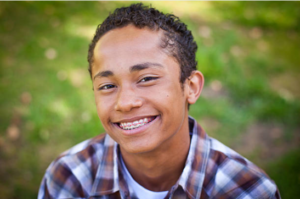 Traditional Metal Braces
Traditional metal braces are the most common type of braces. The high grade stainless steel brackets are cemented to each tooth and the arch wires and colored ties are changed regularly to correct spacing, rotations, and alignment.
Clear (Ceramic) Braces
Ceramic braces, commonly called "clear braces", are less visible than the traditional metal braces. They are slightly larger and therefore are typically only used on the top teeth while metal is still used on the slimmer bottom teeth. Ceramic braces are most popular with older teens or adults who have braces.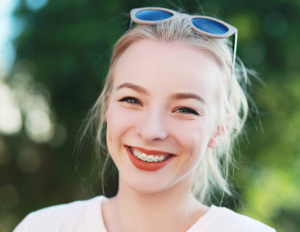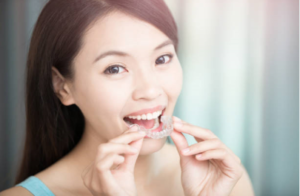 Clear Aligners (Invisalign)
Invisalign is the most well-known brand of clear aligners.  A series of clear trays are custom created for each patient in order to fix rotations, and general alignment issues while still allowing patients to remove them for normal brushing and flossing.
Retainers
Retainers are the final step of orthodontics. Once you finish treatment you will get a lower retainer cemented in behind your teeth and an upper removable retainer to prevent shifting.
Typically  we use clear retainers on top that appear similar to Invisalign, and use Hawley retainers (shown to the right) to correct movement due to not wearing a retainer often enough.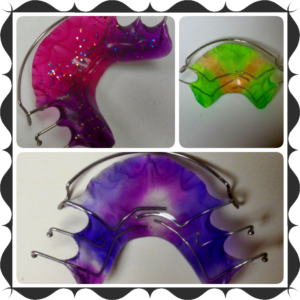 Please be advised: we accept cash, personal check, money order and all major credit cards except American Express for payment.
* We do not accept Care Credit as a form of payment*
Ready for Braces?
Come visit us, we're located right behind the Mercedes Benz dealership, next to Capital One.