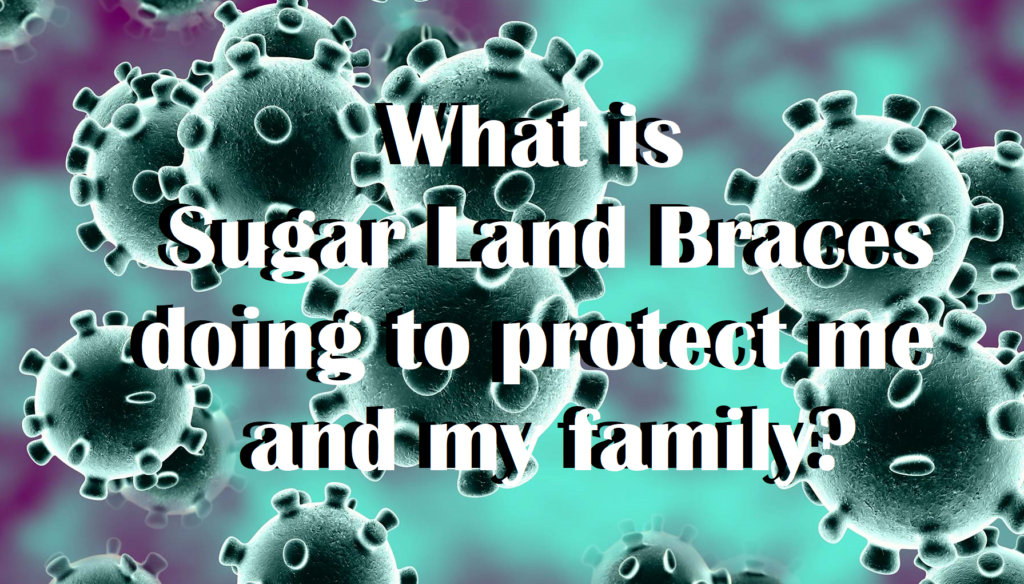 After the forced closure due to the corona virus we are taking extra precautions to keep our patients and staff safe so that we may remain open to service the Sugar Land and surrounding areas.
Please see the list of changes below:
– We are asking that everyone wear a MASK upon entering the office.
– To limit the amount of traffic through the office on a daily basis we are asking that parents and siblings who do not have an appointment remain in the car whenever possible.
– High traffic areas including the SIGN IN COMPUTER and the BRUSHING STATION have been CLOSED until further notice. Please brush your teeth at home and check in with a receptionist upon arrival.
– Every patient must have their temperature checked to ensure that they do not have a fever before they will be seen. Anyone who has a temperature above 100 will need to reschedule for 2 weeks out. **Our thermometers scan the surface of your skin and sitting in a hot car may show a false fever**
– Plexiglass and hand sanitizer has been installed at the front desk.
– Extra cleanings have been introduced around the office and we are now allowing extra time per patient. This means we are seeing fewer patients each day, so it is more important that ever to let us know if you are unable to make your appointment so that we can fill the spot and keep all of our patients on track with treatment.
Remember: it is up to every single one of us to take the necessary precautions to protect one another.
If you feel like you have symptoms related to the corona virus or any other virus, please cancel your appointment until you are well again.